Rocks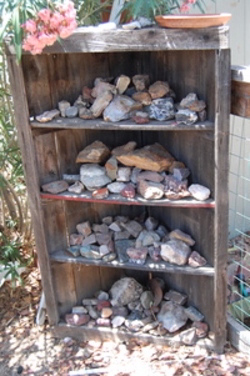 You can see my rock collection by several methods. If you enjoy browsing and not sure what you are looking for, simply click here. Or, if you are looking for something specific, click on one of the categories below to narrow your search.
Any rock that is for sale will be noted with a price and link labeled bag this one which will add the stone to your collecting bag (shopping cart) for purchase.
My stones are reasonably priced for the cabochon market. I have no grand expectation of getting rich, I just hope to make a little money to offset the costs of my hobby which include: grinding wheels, saw blades, carbide belts, lapidary goop, gas for the Land Cruiser, repair bills for the Land Cruiser, and maybe even a few bucks to spend at a rock show for rough I can't get otherwise.
Happy hunting!
My collection includes: